Boys' choir
SCHOOL YEARS 3 TO 6
The Boys' Choir is our early stages choir for boys in school years 3 – 6. Here, boys receive a solid foundation in voice production and music reading, tackling repertoire that is fun and energetic.
This Choir is conducted by Ben Vonberg-Clark and rehearses on Monday evenings during term time, from 4.45 – 6pm, near St Paul's. All choir members participate in a range of concert performances throughout the term.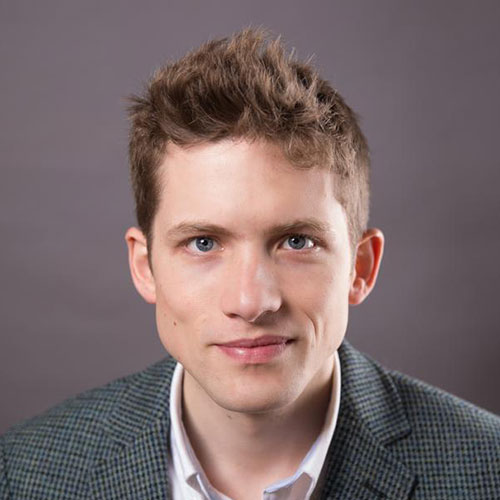 BEN VONBERG-CLARK
Conductor
Ben has been teaching primary aged children since his year abroad in a children's theatre in Vienna in 2008. He set up the three children's choirs of St. John the Divine, Kennington, in 2013, where 80 children aged 5-18 now attend weekly rehearsals and perform in concerts around the country; they have also broadcast live on BBC Radio 2 and have a partnership with St. John's College, Cambridge.
Read more
Ben is increasingly in demand to lead one-off singing days and courses, working for the Red House, Aldeburgh, the Roman River Music Festival, the National Youth Choir of Great Britain, the Rodolfus Foundation and YK Pao School, Shanghai. He also conducts two choral societies in South London and is the conductor elect of the University of Essex Choir from October 2020. He ran the Singing Outreach Programme for Westminster Cathedral, working with 12 primary schools over London, from 2014-19.
Ben studied music and German at Durham University, University of Vienna, King's College London and as a postgraduate in vocal studies at Trinity Laban Conservatoire of Music and Dance. Alongside his conducting, he is seen regularly on the oratorio and recital circuit and has sung with the BBC Singers, the Sixteen, Stile Antico, Tenebrae and the Eric Whitacre Singers among others. In 2019 he performed a solo recital as part of the Aldeburgh festival.
MEMBERSHIP
Membership of the Boys' Choir gives young male singers with unchanged voices the opportunity to develop their musicianship and vocal skills, to learn to sing in different languages and to perform in exciting venues, whilst making new friends from across London.
The choir perform several concerts throughout the year with recent highlights including performing at Milton Court with jazz group the London Vocal Project, singing at the Capital One Cup Final at Wembley, performing with cellist and former Young Musician of the Year, Guy Johnston, and featuring on national television with Gareth Malone (Who Do You Think You Are, BBC1) and Jamie Oliver (Food Revolution).
Membership of the Choir is via group audition.
For more information visit JOIN A CHOIR
COSTS
Members of the Choir pay a subsidised annual fee of £255 which includes a concert folder and your first LYC t-shirt.
A comprehensive financial assistance scheme is available to provide assistance with the cost of  fees, travel costs and concert uniform.
For more information visit HELP WITH COSTS
UNLOCKING YOUNG PEOPLE'S POTENTIAL THROUGH THE POWER OF CHORAL SINGING