LYC people
SENIOR MUSIC TEAM
Inspirational leadership is one of the most important things we can offer our young singers. Led by Artistic Director, Rachel Staunton, our Senior Music Team are all choral conductors with many years experience of drawing the very best from young people. Our conductors encourage, nurture and challenge the members of their choirs, giving them a fantastically engaging and enlightening musical experience.
Greg Beardsell
Conductor / Musicianship Tutor
Greg is a leading light in music education and performance. His ability to inspire people of all ages to explore new musical horizons whilst sharing his diverse range of musical skills has created new and exciting music-making opportunities, particularly for young people.
Read more
As well as being conductor of the London Youth Chamber Choir, he is Music Director of the Cross Border Orchestra of Ireland, the Peace Proms and Principal Conductor of the National Youth Training Choir. He is a guest presenter for BBC Radio 3's "Live in Concert" and "Choir and Organ" programmes and features as a choral music expert for the BBC Proms TV broadcasts.
He has held conducting positions with the Bournemouth Symphony Chorus, the Irish Youth Choir, the Ulster Youth Choir and the Royal College of Music Chamber Choir and has presented seminars on conducting and teaching strategies for organisations such as Cambridge University, the Association of Swedish Choral Conductors, Cornell University New York, and music education hubs across England.
MARIANA ROSAS
LYC Girls' Choir Conductor
Mariana is an Argentinian conductor based in the UK. She is currently Music Director of the Colla Voce Chamber Choir and Birmingham City Council Choir, Deputy Conductor of Crouch End Festival Chorus, and Choral DIrector at the City of London School for Girls. She also works regularly with Birmingham Opera Company, West Midlands Inclusive Choir, and the Royal Opera House in London. 
Read more
Mariana was educated in Italy and Argentina, and in 2018 transferred to the UK to study at the University of Birmingham with Simon Halsey. Prior to her move, she was Assistant Professor of Choral Practice at the National University of Arts in Buenos Aires and worked as a guest conductor in Denmark, Canada, Italy, and Switzerland.
She now works on a diverse range of projects across many musical disciplines and is regularly engaged as a guest conductor – with musicians of all ages and abilities – on projects across the UK.
OLIVIA SHOTTON
LYC West Conductor, LYC Cambiata Girls Assistant Leader
Olivia is a freelance conductor and singer based in London. She is currently studying Choral Conducting under Patrick Russill at the Royal Academy of Music where she has conducted masterclasses with the BBC Singers, Paul Brough, David Hill and Simon Halsey, and been shortlisted for the DIMA International Choral Conducting Competition.
READ MORE
Olivia completed her undergraduate degree in Music at the University of Sheffield where she also won the 'Jessop Voices' conducting award. She is a Conducting Scholar with Milton Keynes Chorale, Musical Director of Horsham Chamber Choir and Assistant Musical Director of The Hythe Singers, and is a former Sing For Pleasure Young Conducting Scholarship holder.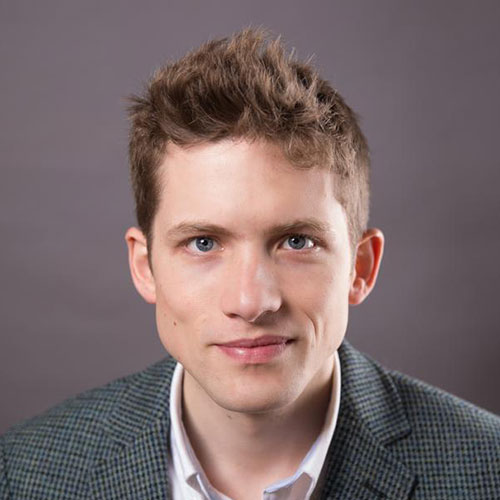 BEN VONBERG-CLARK
Conductor
Ben has been teaching primary aged children since his year abroad in a children's theatre in Vienna in 2008. He set up the three children's choirs of St. John the Divine, Kennington, in 2013, where 80 children aged 5-18 now attend weekly rehearsals and perform in concerts around the country; they have also broadcast live on BBC Radio 2 and have a partnership with St. John's College, Cambridge.
Read more
Ben is increasingly in demand to lead one-off singing days and courses, working for the Red House, Aldeburgh, the Roman River Music Festival, the National Youth Choir of Great Britain, the Rodolfus Foundation and YK Pao School, Shanghai. He also conducts two choral societies in South London and is the conductor elect of the University of Essex Choir from October 2020. He ran the Singing Outreach Programme for Westminster Cathedral, working with 12 primary schools over London, from 2014-19.
Ben studied music and German at Durham University, University of Vienna, King's College London and as a postgraduate in vocal studies at Trinity Laban Conservatoire of Music and Dance. Alongside his conducting, he is seen regularly on the oratorio and recital circuit and has sung with the BBC Singers, the Sixteen, Stile Antico, Tenebrae and the Eric Whitacre Singers among others. In 2019 he performed a solo recital as part of the Aldeburgh festival.
JAMIE WRIGHT
Conductor
Jamie is a singer and conductor, trained at the Royal Academy of Music. Alongside conducting the Cambiata Boys with London Youth Choir, Jamie regularly works with The Sixteen, Britten Sinfonia, National Youth Choirs and Pimlico Musical Foundation, delivering a wide range of workshops from opera to beatboxing.
Read more
He is a Junior Artist in Residence for ARK schools, Musical Director of Billericay Choral Society and in 2019 was the vocal animator for Garsington Opera's Youth Opera. In 2020 he will be working with Welsh National Opera as Youth Opera Musical Director in Southampton.
Jamie is a selected artist with Making Music and as a soloist has performed at The Barbican, Snape Maltings, and Shakespeare's Globe, and is a chorister and regular soloist in the Choir of the Chapels Royal, HM Tower of London. He regularly tours Europe as an ensemble singer including as baritone and vocal percussionist deputy with The Swingle Singers. His work for television includes vocal coaching and arranging for the BBC, and numerous film soundtracks.
UNLOCKING YOUNG PEOPLE'S POTENTIAL THROUGH THE POWER OF CHORAL SINGING